2 Wheel drive Curious chassis
2WD (Wheel Drive) Curious Chassis from Kit4Curious is a high quality robotic kit. The kit can be used to make a 2 Wheel drive robotic chassis for your robotic projects. The chassis has enough space and holes for Arduino, Motor driver, battery, switch, servo motor, ultrasonic sensor etc.
The kit is best suitable for Arduino based obstacle avoider robot or other Arduino and robotic projects.
2 Acrylic chassis Plates
2 B.O. Motors 2 B.O. Wheel
1 Caster
2 Clamps
 Acrylic parts for Ultrasonic Holder and servo holder
Screw, Spacer and nut-bolt pack
B.O. Motors = Straight, Double shaft
B.O. Motors speed = 300 RPM
Acrylic Platform = 15.0 X 8.6cm
Top Acrylic Platform  = 15.0 X 10.0cm
Wheels diameter = 6.5cm Dia
Wheels Width = 2.5cm Dia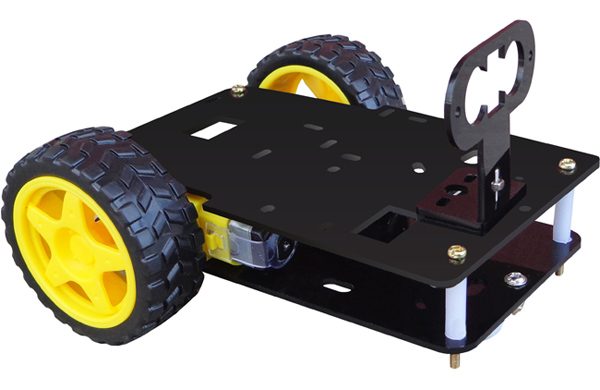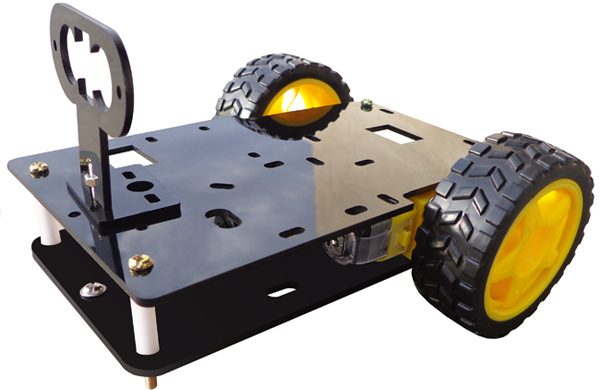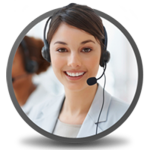 Place your order or Get our full catalog, latest price list or other enquiry.
Call us: 096947-39668
WhatsApp: 096947-39668
Email: expetechnologies@gmail.com