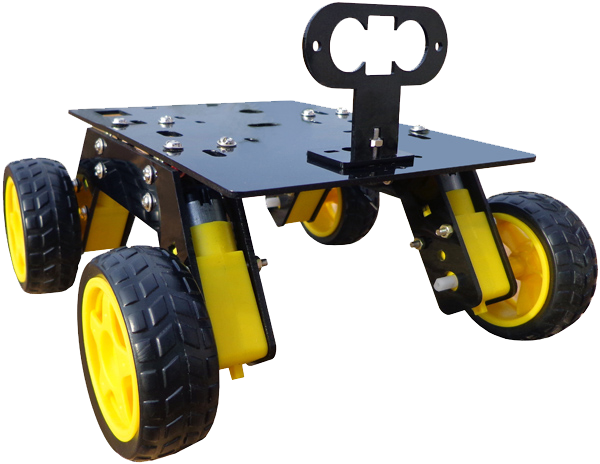 4 Wheel drive Curious chassis
4WD (Wheel Drive) Curious Chassis from Kit4Curious is a high quality robotic kit. The kit can be used to make a 4 Wheel drive robotic chassis for your robotic projects. The chassis has enough space and holes to put your Arduino, Motor driver, battery, switch, servo motor, ultrasonic sensor etc.
1 Acrylic chassis
4 Acrylic Pieces for motor support
4 B.O. Motors
4 B.O. Wheel
Acrylic parts for Ultrasonic Holder and servo holder
Screw, Clamp, Spacer and nut-bolt pack
B.O. Motors = Straight, Double shaft
B.O. Motors speed = 300 RPM
Acrylic chassis size = 17.8cm X 13.2cm
Wheels diameter = 6.5cm Dia
Wheels Width = 2.5cm Dia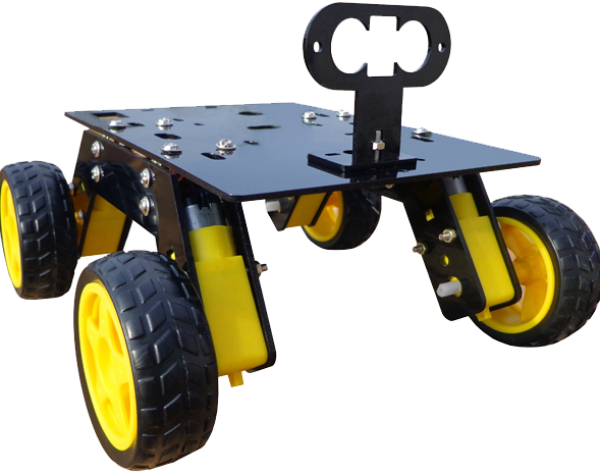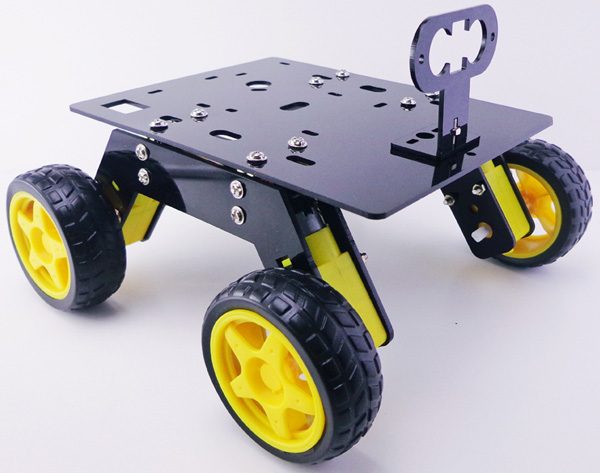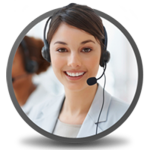 Place your order or Get our full catalog, latest price list or other enquiry.
Call us: 096947-39668
WhatsApp: 096947-39668
Email: expetechnologies@gmail.com