The smart robotic arm with 4 SG90 Servo
Curious arm is a low-cost, easy to build, Arduino compatible DIY robotic arm with 4 servo motors. It is a great kit for learning Robotics, Electronics, Programming and much more with a lot of fun.
4 High quality SG90 servo motors are used to provide 4 degree of freedom to the robotic arm. Complete instruction guide is provided with the kit to assemble the robotic arm.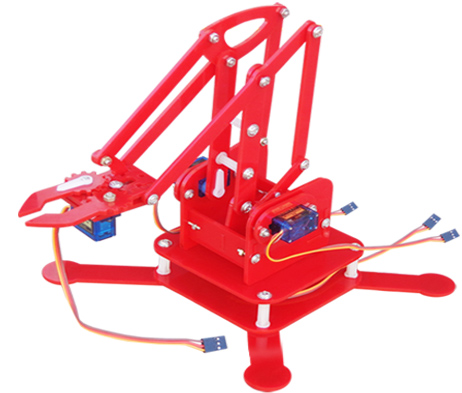 Curious arm uses 4 SG90 servo, so it can be controlled by any method to control 4 servo arm with arduino or other IoT board.
expetechnologies@gmail.com