Double layer robotic chassis
Double layer robotic chassis is a high quality workshop kit made from LASER cut super smooth glossy acrylic material with all other high quality components. This robotic platform with attractive design have double layer to provide enough space to carry a lot of stuff on it.
This robotic chassis is best suitable for basic and advanced robotics, Arduino projects, line following robots, obstacle avoiding and other robotic projects. 
> 1 Base Acrylic Platform (15.5 X 10.0cm)
> 1 Top Acrylic Platform (10.0 X 10.0cm)
> 2 B.O. Motors (L - Shape, 150 RPM)
> 2 Wheels (7.5cm Dia)
> 2 Clamps
> 1 Caster
> Screw, Nut-bolts set
> Spacer, Stud set
Base Acrylic Platform = 15.5 X 10.0cm
Top Acrylic Platform  = 10.0 X 10.0cm
Wheels diameter = 7.5cm Dia
B.O. Motors = L - Shape
B.O. Motors speed = 150 RPM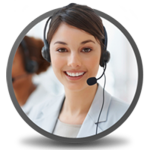 Place your order or Get our full catalog, brochure, price list or other enquiry.
Call us: 096947-39668
WhatsApp: 096947-39668
Email: expetechnologies@gmail.com