Line following robot (Delux KIt)
Line following robot is an autonomous robot which detects and follows the black line drawn on the floor.
This robot is very simple and interesting to learn about robotics and it doesn't require the micro-controller. LFR (Line following robot) workshop kit is very popular and basic robotic kit for personal, project and workshop purpose.
No programming
It uses L293 motor driver and 2 IR sensor so it doesn't require any mocro-controller hence no coding/programming required.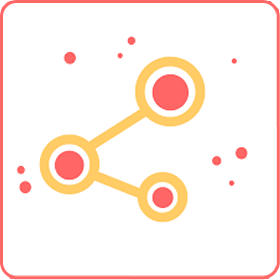 Easy to build
Its very easy and fun to build this robot. Its attractive design and color combination makes it more beautiful.
Plug and play
You get everything in ready to use format. Your student just need to build, plug and play this amazing robot.
The perfect, complete and hassle free kit
The kit includes everything you need to conduct your designing session. Its a Plug and play type kit. Motors are pre-soldered and all the components are packed in box for easy distribution among your students/groups/teams.