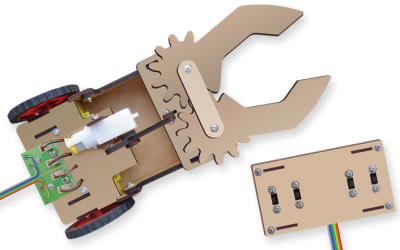 MDF Remote controlled Pick-Place robot
This kit can be used to make a remote controlled pick and place robot at lowest price. LASER cute wooden fiberboard MDF is the base material for making of pick and place robot and remote set.
It is a hassle free kit with all required pre-soldered components. The robot can move forward, backward, left, right and can hold, pick, , place and release an object.
2 BO Motor (L-Shape, 150 RPM)
1 Caster
2 Wheel (Dia = 7.5cm)
2 BO Motor (I-Shape, 20 RPM)
Nut-bolt and screw pack
MDF parts (Main chassis, top chassis, gripper and lift mechanism)
LASER cut MDF parts (for remote body)
4 DPDT slide switch (Pre-soldered on PCBs)
9v Battery and connector (pre-soldered)
1.5 mtr. 8-core rainbow wire (Pre-soldered)
Nut-bolt, Screw, Stud pack
2 Robot connection PCB (Pre-soldered)
Place your order or Get our full catalog, brochure, price list or other enquiry.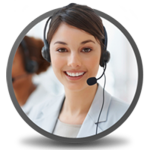 Call us: 096947-39668
WhatsApp: 096947-39668
Email: expetechnologies@gmail.com