Remote controlled pick & place robot
'Pick and place Robot' is the most popular designing kit for school/college workshops. Students love to learn the basic and advanced fundamentals of robotics with this most attractive and beautiful robot.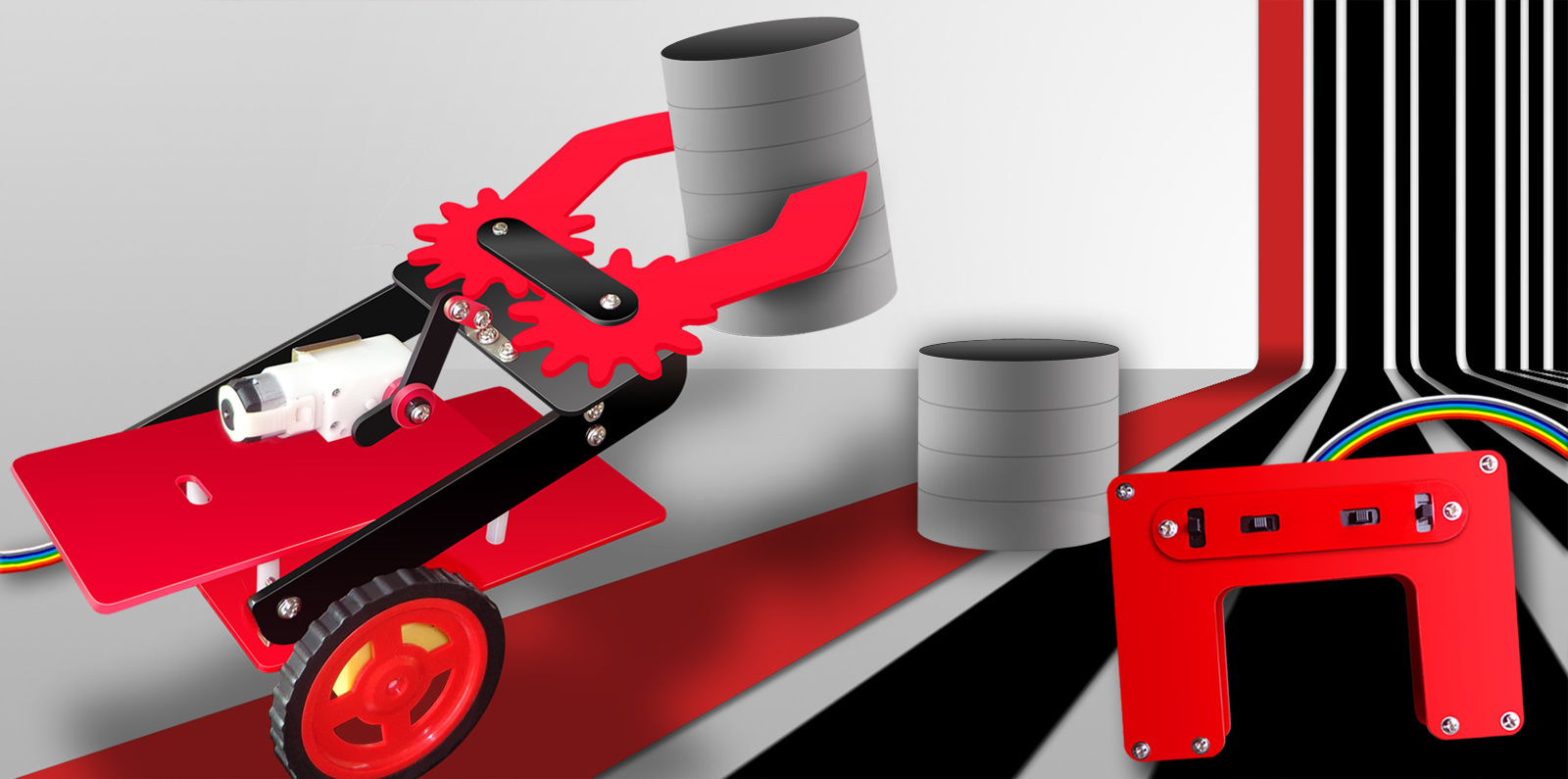 This designing kit can be used to make the Pick & place type robot that can move forward, reverse, right turn, left turn, spin and can perform gripper open, gripper close, gripper up, gripper down operations.
The perfect, complete and hassle-free kit
The kit is specially designed for workshop purpose so the kit have everything you need for the designing session. Motors have pre-soldered relimate pins, Switches are PCB mounted and pre-soldered, 2 PCBs for 4 motors are provided with connectors so that motors can be easily connected with remote system. All the parts and components are packed in a white laminated box. We also provide the assembly manual and video with all instructions.
The Best workshop kit Ever
Pick & Place robot is one of our all time bestselling and most popular workshop kit. Its attractive design and superb red-black color combination makes it beautiful and Its 'easy to build' assembly makes a perfect combination with introduction to Robotics.
CONTACT US for further enquiry, sample, brochure, bulk order, latest price..
expetechnologies@gmail.com
mail.shaktiproducts@gmail.com